Lessons learned from our research into property sales websites to get our buy to let real estate side hustle started by finding our first property.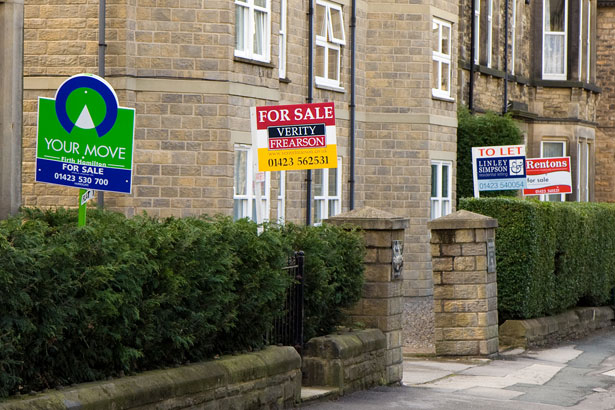 Learning about property sales websites
Property sales type websites seem to come in four flavours. Remember we last bought property 20 years ago, the world has moved on from estate agent windows and moved online. This is what we have learned so far.
Online estate agents
Firstly there are "online estate agents" like Zoopla, Prime Location and On The Market. Some of these are the online face of traditional bricks and mortar estate agents, some of these are online only.
The content of these sites is massive. Searching these sites isn't very easy. It expects you to know which area of the country you want to look in to start the search.
These are not necessarily the places to look for commercial property either.
Consolidator sites for property sales
Secondly there are consolidator sites like Trovit. These sites aggregate online estate agents and other sources into a single place.
We found that the search is free text driven. We can search for "with tenant" or "fully let" as keywords. This shows a wider variety of properties which are more relevant to our needs.
To see details of each listing, we had to follow the individual links. These took us back to the original property listing on the online estate agent site.
Newspaper ad type property sales
Thirdly there are "newspaper ad" type sales listings in places like Gumtree, NewsNow and eBay.
Like consolidator sites, these sites use free text searching. We easily identified potential properties. It didn't restrict us to a particular area.
Because the majority of these are private and not agent listings, we're nervous about using them. This means that there is a different level of communication and engagement skill required to get a good deal in this circumstance.
Especially as the price expectations of these vendors is often a little unrealistic compared to market averages.
Companies offering managed investments
Finally, and for buy to let specifically, there are companies which offer buy to lets as fully manged investments. They do this by advertising properties for sale on their own sites. There are many of them out there which all have the same proposition.
Because they have done the refurbishment of the property it is often to a higher specification than is required. The purchase prices is therefore too high for us. The management fees can be above market average so the resulting yield is lower than we'd like.
Lessons learned
Consequently, this is the methodology we've figured out. This is our starting point and it won't be right for everyone.
We are going to use a consolidator site to identify likely candidate properties. Then we'll look at those properties on the online estate agent site. This will give us a rough postcode or area to look at.
That lets us expand the search on the agent site to the full 50 mile radius. Which gives us a second list of potential properties.
Learning about property sales websites